Our History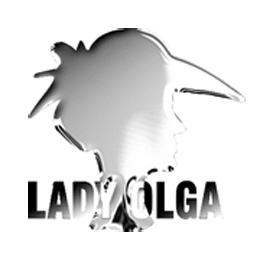 Back in the olden days when everything was in black and white, a young entrepreneur by the name of Clive Lord, (below) had a vision of the future. And that vision was.........SOCKS!!
After blowing their life savings (in the region of 2 shillings and 6 pence), Clive and his wife Olga entered the retail sector of the hosiery industry. In other words they started selling socks on the market.
After years of trailing up and down the country selling their wares, they eventually managed to find enough money (2 shillings and 7 pence), to begin trading in a more settled manner. Opening several retail outlets throughout the North West enabled them to expand their product range from socks to nightwear and underwear.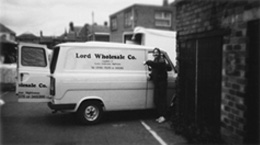 With years of experience in the trade, the next natural step was wholesaling. Initially, setting up in the second floor of an old mill; with their product knowledge and unsurpassed reputation, swiftly built up a large customer base, quickly out-growing their premises.
Lord Wholesale Co is now situated in Rochdale, ideally between the two large cities of Manchester and Leeds, in the North West of England, only 2 minutes off junction 20 of the M62.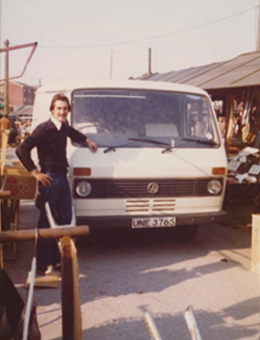 Often described as 'Aladdin's Cave' by our customers, our large modern warehouse has over 15,000 square feet crammed with nightwear, underwear, socks, tights, hats, scarves, gloves, aprons, tabards, accessories and much more.
Everything you see on our website today is also available in our warehouse. If you can't find what you're looking for please give us a call on 01706 345366 and we are sure we'll be able to help.
At Lord Wholesale Co we pride ourselves on product knowledge. Having over 30 years experience we are sure we can provide the service you require. All our staff have worked in this trade for many years and love what we do. We feel we are a leader in our field and will be delighted to offer advice or help in any way.
So, if you are a market trader, shop, store group buyer, online retailer or supply residential homes, we are sure you will be impressed with our vast range of goods.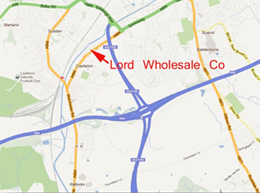 Our main aim is to provide a quality service in order to help our valued customers' businesses grow. In turn making ours stronger. Why not pay us a visit or ask about our next day delivery service, direct to your door.
Established in 1974. We have the product and market knowledge to help you be the best.